Jaguar XK8/R Rear Speaker Replacement
I recently noticed that both of my rear speakers were a bit scratchy so I elected to replace my speakers. With a little help from the forum I purchased Kicker 10CV654 40Ώ speakers I got on line from Amazon.com and I must say I was not disappointed.
If you elect to replace your speakers this procedure should help. If you get the Kickers you will need to remove the outer ring you will need to be cautious when doing so.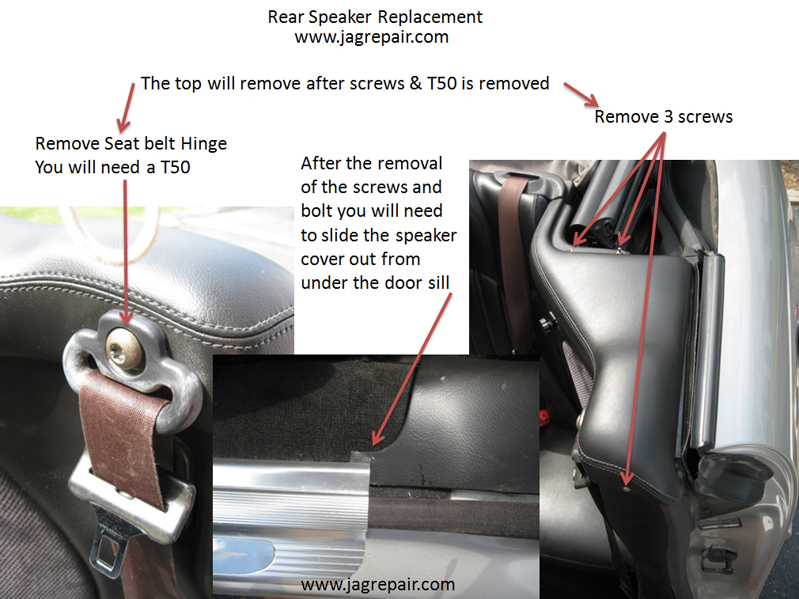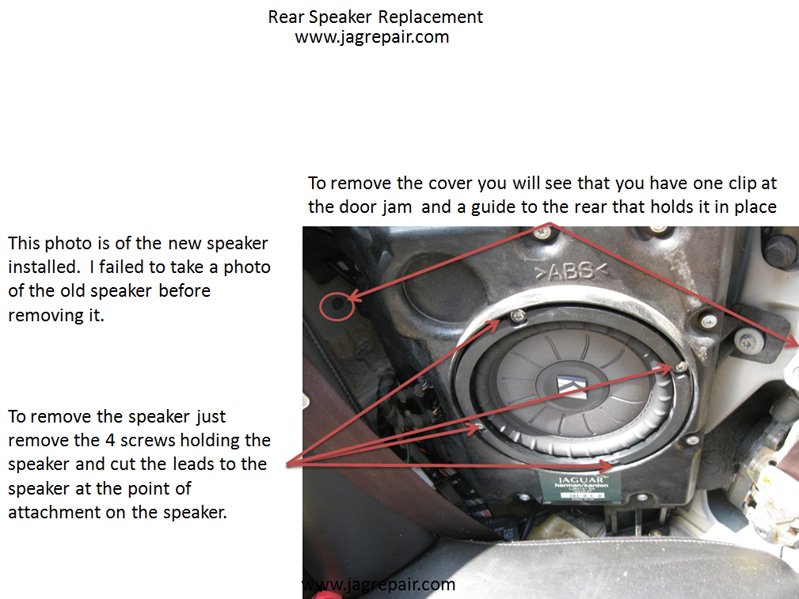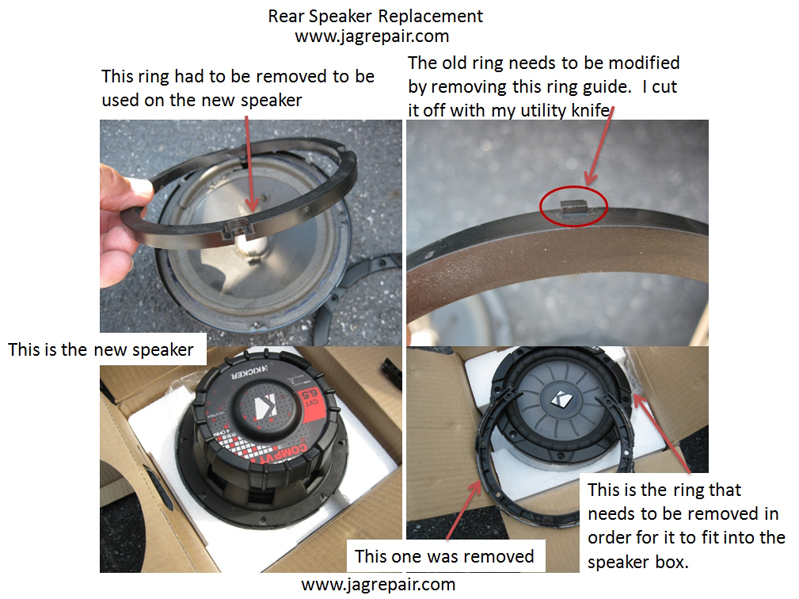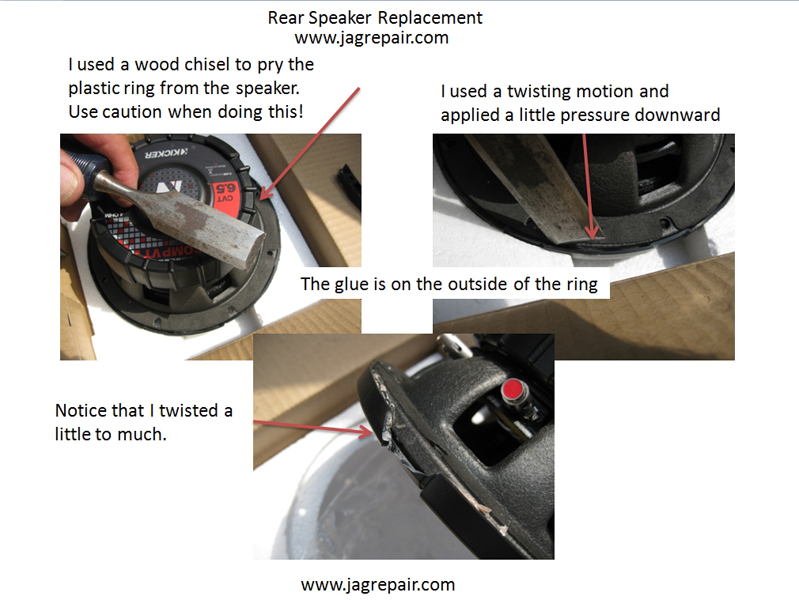 You should follow JagRepair.com on Twitter here
Please support JagRepair.com